Below are four (4) videos I posted today but uploaded them last week or so on my YouTube Channel.  Please watch as they are so important to what is going on in the Spiritual Battle right now.
My constant voice throughout this time-sharing with you what I have been given – "DO YOUR OWN HOMEWORK" has been my call-theme so-to-speak, has it  not?  We were all learning together but many refuse to trust GOD WITHIN THEM and listen to where HE leads you…Knowledge.  What did He say about that?
Job 36:12

 

English Standard Version (ESV)

12 

But if they do not listen, they perish by the sword

 

and die without knowledge.
I firmly believe this quote:
 "A lack of knowledge creates fear. Seeking knowledge creates courage." "The highest form of ignorance is to reject something you know nothing about." "The greatest enemy of knowledge is not ignorance, it is the illusion of knowledge."
That is what the people of the Earth have is the illusion of Heavenly Knowledge as they've only received it in fleshly from, by Man.  Oh they had it in The Beginning, but it was defiled, became unclean – meaning all the Heavenly Manna that was given to feed His Children had become Earthly food and as we all know, food here must be cleaned prior to eating it.
This is why religions have taught "praying before meals" not understanding what that really meant.  That means "Pray to your Father in Heaven to make clean that which you put into your body as manna.  Let it be blessed (God's Breath blown upon it) so the Word/Teaching you are about to take-in, is Pure, Clean and Holy.  Make the Spirit that fills you on Earth as it is in Heaven (DIVINE TRUTH AND WISDOM, UNDERSTANDING, KNOWLEDGE, SIGHT AND HEARING) so that you may never thirst or hunger for what is right in His Sight."  This is NOT FOR FOOD OF THE FLESH WHICH WE EAT – CHOMP CHOMP!
Do you see how it all started because of ignorance?  This is why Cain's offering was not accepted possibly since he was the tiller of the grown, the crop grower?
Scriptures were given by The Breath of God THE FATHER/THE SPIRIT as a "How To Survive The Desert Handbook" but in order to understand what steps to take that HE has placed within the Word, you must first HEAR HIM AND WHAT HIS SPIRIT IS SAYING TO YOU and it is NOT what is written on the pages of the Bible that was written by Man.  Man has told the story his way, the Earthly non-Heavenly deaf, dumb and blind way because he used his own vain ego to assume he had Divine Godly knowledge, but he did not!  Pride kept him from looking up to "ask for directions" you could say (typical man).  They offered up "things" to God such as newborn babies, animals, gold/silver, but until you offer up your Heart, you cannot "Hear God in desert places"; you cannot "Hear what The Spirit is saying" as that is the Vessel that is filled.
Man taught what he thought was Truth, but it was only Earthly truth…not Heavenly.  To make "it right in the sight of God", all things of this Earth must be offered up to receive the "soft breeze" I always talk about…God's Breath of Life to make "all things Good" as He declared it in The Beginning.  Remember the God of the Old Testament thought He was the "only One" and what was spoken by Him then, had to be made "Good" as He was not the only One, as there was a LIGHT much higher than He…
This is how prayers are spoken in vain via lack of knowledge.  The "Pride before the Fall" has never been more true because how many people who have dedicated their entire life to reading the Bible, the Word of God, do you think will cast their pride away to become once again as a small child?  That's what I thought, not many.  This is why it's written:
King James 2000 Bible
Now the LORD had said unto Abram, Get you out of your country, and from your kindred, and from your father's house, unto a land that I will show you:

New International Version
The LORD had said to Abram, "Go from your country, your people and your father's household to the land I will show you.

New Living Translation
The LORD had said to Abram, "Leave your native country, your relatives, and your father's family, and go to the land that I will show you.

English Standard Version
Now the LORD said to Abram, "Go from your country and your kindred and your father's house to the land that I will show you.

New American Standard Bible 
Now the LORD said to Abram, "Go forth from your country, And from your relatives And from your father's house, To the land which I will show you;

King James Bible
Now the LORD had said unto Abram, Get thee out of thy country, and from thy kindred, and from thy father's house, unto a land that I will shew thee:

The LORD GOD was telling Abram to leave the house of one Father (Earthly) as he needed to depend on "Hearing what THE SPIRIT OF GOD was saying"!  To enter into THE FATHER'S MANSION or HIS REST above, you must leave this Earthly Father's House…this is why Joseph the Earthly father of Jesus had to die prior to Jesus leaving to out to begin His ministry.  His Earthly Father had to die to Jesus in order for Him to truly be baptized and hear His HEAVENLY FATHER who led His steps thereafter and WHOSE WILL was done via "The Son".
This is why people sat on the ground when they ate.  The were eating from the ground, the dirt, the Earth.  Remember Jesus making the chairs for a customer so he could "sit" while eating?  Also, Jesus made a table for the food to be "lifted up and placed upon" to teach people they could dine above that place now?  Mary His Mother said "It will never take-hold".  Was that dining set ever completed?  Someone finished it because that is how we eat our food today!  But, still, no one can truly TASTE the Heavenly MANNA because they've sat at too many tables, having too many meals which leaves one sleepy and lazy.  Food is not to make people FAT!  It's was made to make them have Heavenly Nutrients for a strong Body of Christ, which is HEAVENLY PURE LIGHT LOVE AND TRUTH!  It's Spiritual Food that feeds the Soul that is in the Dark, that which lies in the Flesh of Man.  A Soul only knows what is fed to it in that dark place, no light shines upon what is stored and eaten there.
Buddha is a Fat god because he sits, eats and stores all the FOOD in his belly and has no HAIRS on his head to be counted.  Krishna is thin because he takes NO FOOD into his body yet wraps his hair high upon his head undercover.  The Jews cannot see The Messiah because they only eat Kosher food that is made so here on Earth so when they pray, it's with a box to their forehead, leather strap around the wrist and face towards the wall.  CAN YOU HEAR ME NOW!!!  Christians are all sizes because they DO ALL THE ABOVE!  And, culture that still eats their meals sitting on the floor, where the food is placed on the ground, EATS WHAT THE SNAKE EATS, THE DUST!   **I will explain the meanings of the different religious cultures above and exactly what I mean by those comments in my next post.**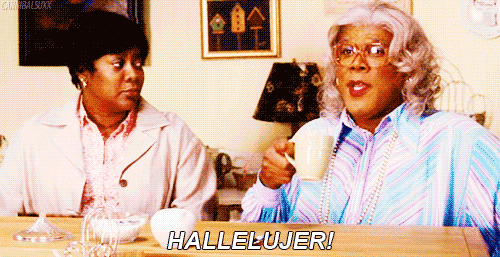 I had to throw that one in there!!!  You know God has a great sense of humor because we do!
Love, just love and do not judge.  Do not rely on Earthly Manna for Heavenly Understanding.  You cannot carry that luggage up that Mountain, remember that.